For more than 26 years Custom Systems and Controls, Inc. has been a privately-owned and operated automation and integration provider. Being privately owned means our personal reputations are on the line with everything we do, including the complete satisfaction of each and every customer.
Over the years we have continuously expanded our capabilities and expertise to solve complex integration and automation challenges in a variety of industries. We continue to work closely with all customers to fully understand their specific business goals and needs and are committed to fulfilling their expectations by providing attention to detail, creativity, and knowledge that is required to complete quality work that we can be proud of.
OEM Connections
CSC works with more than a dozen of the finest automation and process original equipment manufacturers available, including: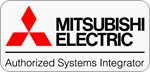 Mitsubishi – Certified Systems Integrator
Mitsubishi Electric Automation, Inc. is part of a global company serving a wide variety of industrial markets with a family of automation products including programmable logic controllers, variable frequency drives, operator interfaces, motion control systems, computer numerical controls, industrial robots, servo amplifiers and motors, and industrial sewing machines.

Keyence – Factory Trained Integrator
A leading supplier of sensors, measuring systems, laser markers, microscopes, and machine vision systems worldwide, Keyence is at the forefront of factory automation. They strive to develop innovative and reliable products to meet the needs of customers in every manufacturing industry.

National Instruments - Alliance Partner
Providing powerful, flexible technology solutions that accelerate productivity and drive rapid innovation. From daily tasks to grand challenges, NI helps engineers and scientists overcome complexity to exceed even their own expectations. Customers in nearly every industry—from healthcare and automotive to consumer electronics and particle physics—use NI's integrated hardware and software platform to improve our world.